Hello, everyone! It is time again for another blog post. This time however, I am not posting my advice or a book review or a song breakdown. This blog post has one simple meaning-
THANK YOU!
Okay, so I toyed with the of getting a blog for a long time, and I suppose I guess I still haven't found my feet in the bloggy world. I started off with my blog Wonderings Questions Poetry, but it was
really
bad. I actually undeleted it a while back to read my old posts, and I was cringing massively at just how bad it was. I can't believe how bad it was! God, I did some very stupid posts then.
Then My Random Life-now more commonly known as The Ramblings Of Moi-was born. At first I thought it was going to be an online diary at first, but that turned out not to be. I still have plans to create another blog for an online diary-and yes, I can hear all your facepalms-but this turned out to be something else.
But thank you. Thank you for the comments, the support, the bloggy friendships. Here for all of you is the virtual hug that you
all
deserve. Even if you guys had said this blog was crap, I'd still be happy because you guys have helped me out in massive ways.
THANK YOU EVERYONE!!!!!!!!!!!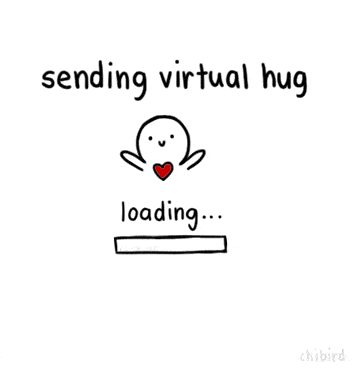 Enjoy your virtual hug!